From Agriturismo I Mandorli you could visit different locations: towns with art treasures, naturalistic areas and relaxing places.
Its strategic location between Tuscany and Umbria helps you discover two of the most beautiful regions of Italy.
Our recommendations:
Places of cultural and artistic interest:
Tuscany: Cortona, Arezzo, Firenze, Siena, Montalcino, Pienza, Montepulciano, Sansepolcro
Umbria: Perugia, Assisi, Gubbio, Città della Pieve, Città di Castello, Spello, Orvieto
Places of natural interest:
Lago Trasimeno: visit to Isola Maggiore and Isola Polvese, Passignano sul Trasimeno, Castiglione del Lago, bicycle path on the lake.
Val d'Orcia
Benessere e relax:
Terme di San Casciano, Terme di Rapolano, Terme di Bagno Vignoni, Terme di Chianciano.
The area also offers numerous cultural and gastronomic events throughout the year.
Here are some:
February
Benvenuto Brunello Montalcino - gastronomy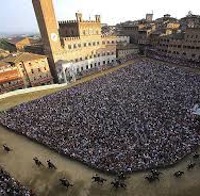 Carnevale di Foiano - folklore
March
Mostra mercato Città della Pieve - gastronomy
Festival Internazionale del Giornalismo Perugia – journalism
May
Coloriamo i cieli Castiglione del Lago
Festa dei Ceri Gubbio – folklore
June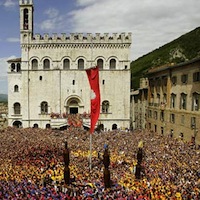 Giostra del Saracino Arezzo  - folklore
Gluten free fest Perugia - gastronomy
Glocal festival Castiglione del lago – gastronomy and performance
Icastica Arezzo – theater, music, dance
Trasimeno Music Festival - music
July
Cortona on the move - photography
Umbria Jazz - music
Cortona Mix Festival - music, literature, performance
Music for Sunset Lago Trasimeno – music
Festival dei due mondi Spoleto – music and performance
Umbria Film Festival Montone- cinema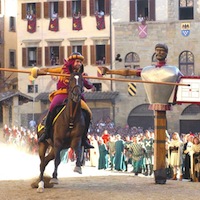 Palio di Siena - folklore
Aurora festival Pienza - spirituality
Kilowatt festival Sansepolcro – theater
Icastica Arezzo – theater, music, dance
Trasimeno Music Festival - music
Trasimeno Blues - music
August
Cortona Mix Festival
 - music, literature, performance
Cortona on the move - photography
Palio di Siena - folklore
Cortona Antiquaria - fair
Icastica Arezzo – theater, music, dance
September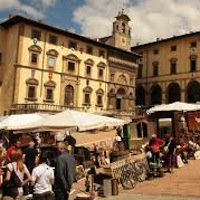 Cortona on the move - photography
Hai visto mai Cortona – cinema
Cortona Antiquaria - fair
Giostra del Saracino Arezzo – folklore
Icastica Arezzo – theater, music, dance
Live Rock festival Acquaviva – music
Villaggio della birra Buonconvento - gastronomy
Eurochocolate Perugia - gastronomy
Sagra del Tordo Montalcino – folklore
November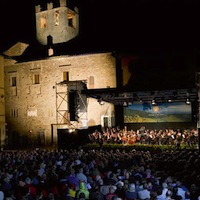 Festival Immaginario Perugia – cinema and performance
Mostra del tartufo bianco Gubbio - gastronomy
Dicember
Umbria Jazz Winter Orvieto - music
Concerto sotto l'albero - music
Others
Fiera antiquaria di Arezzo (first weekend of every month)